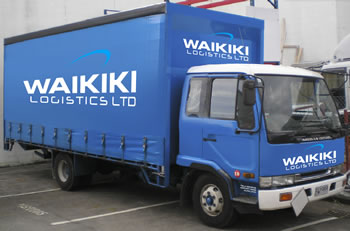 Waikiki Transport is dedicated to giving your customers the service and experience you want them to have. We are an extension of your company, one that deals face to face, often in their homes or businesses. We provide a personal, time sensitive service that, quite frankly, the big guys find hard to emulate consistently.
Are you looking for something different? Are you tired of freight services based on the needs of the freight companies bank account, at the expense of your customer's experience? Then come and talk to Waikiki Transport. Tim will make you a coffee, and discuss your needs, your expectations, and your plans for the future. Then with an understanding of your service requirements, a solution offer can be developed.
We have our own vehicles for deliveries in the greater Auckland area, and, for deliveries elsewhere we have excellent working relationships with other providers that can be contracted with agreed service expectations and KPI's to manage performance.